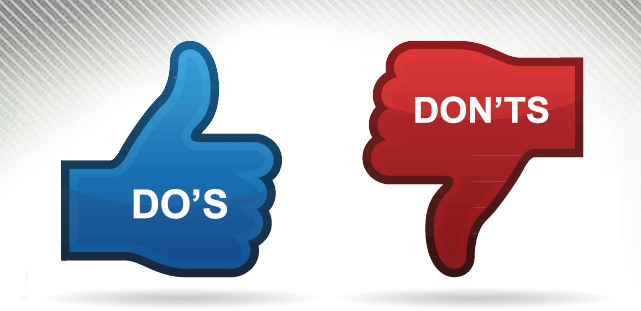 Men, assuming you've graduated from the Chivalry 101 course (see previous article titled: Chivalry 101), it's time to move on to gender roles. Fellas, please understand, one of the main components as to why many women may seem so self reliant and are increasingly unwilling to depend on a man, is likely because of YOU. Figuratively speaking, of course.
Gender roles are dated back further than your birth. With that being said, tradition defined how a man was tailored to lead the way. The rest, society is responsible for.
What's most important, is knowing that gender roles don't constitute control. They simply imply that there are specific behaviors and actions that each sex is expected to uphold. For men, those expectations may vary, such as:
Dating: Court her
No, do not ask her "Do you want to go…"
Yes, instead, say, "I would love for you to accompany me to…"
No, do not approach her and expect her to make the plans.
Yes, you need to make the plans yourself.
No, sex is not mandatory with courtship.
Yes, it's a possibility (but not to be expected).
No, do not show up empty handed.
Yes, surprise her (with anything, women love surprises, it shows you care).
No, do not be typical.
Yes, be imaginative.
No, do not be someone you're not.
Yes, be yourself and be honest, women don't ask for anything more.
No, do not be hesitant.
Yes, be the aggressor (respectfully, of course).
No, do not look away.
Yes, make eye contact, strong.
No, do not be unsure and insecure.
Yes, be confident.
No, she will not always be ready on time.
Yes, be understanding.
Relationship: Basic principles
No, the courtship is not over.
Yes, act as if every date is the first.
No, do not get too comfortable.
Yes, it's okay to be vulnerable.
No, do not wait until Valentine day.
Yes, acknowledge her so much that she forgets there is a "Valentine day".
No, do not ignore her.
Yes, tell her you miss her.
No, do not just give her what she wants.
Yes, give her what she needs instead.
No, do not send a text.
Yes, call her instead.
No, do not smother her.
Yes, give her some space.
No, do not assume she knows.
Yes, tell her you love her, everyday.
No, she is not "keeping tabs".
Yes, she just wants to know she's been thought of.
No, you will not have everything in common.
Yes, the things you will have in common, will be the things that matter most.
No, you do not have to eliminate all of your female friends.
Yes, you must keep the friendship(s) appropriate.
No, do not just say you'll do things.
Yes, just do those things instead.
At home: "Head" of the household
No, this does not mean you have to earn a bigger paycheck than her.
Yes, this does mean you are expected to provide for the household.
No, this does not mean she's not allowed to pay a bill.
Yes, this does mean you are expected to earn a decent, legal living.
No, this does not mean you must compete with her.
Yes, this does mean you two are partners.
No, this does not mean you don't have to cook.
Yes, this does mean that if you want HER to cook, BRING her something TO cook.
No, do not let her take the trash out.
Yes, if she cooked for you, wash the damn dishes (including pots and pans).
No, do not tell her that ANYTHING is a "man's job".
Yes, allow her to fix things if she so wishes.
No, do not let her go out in the cold to clean the snow off the cars.
Yes, get your ass up and wipe the snow from both of your cars.
No, she does not NEED you there.
Yes, she instead WANTS you there (there is a difference).
No, you can't always fix everything around the house.
Yes, you can call a professional instead.
No, don't lend out money if your bills are due.
Yes, take care of home first.
No, don't be cheap.
Yes, be financially responsible.
Men, bear in mind that although gender roles may be prominent, your lady is still your equal. What this means is that she is more than capable of doing just as much as, and even more than, you. The above items are simply some of the traditional standards that have become less frequent due to many men's lack of class and originality.
Women never intended to inherit the responsibilities of a man. That inheritance was by default due to some men failing to be MEN. So, if you intend to court a lady, it may be best to review these items once more and use them as a guide and /or reference. Men, just try to understand one common principle: as overly logical as we pride ourselves on being, at times, it's the simple things women need that are most often overlooked. Food for thought.